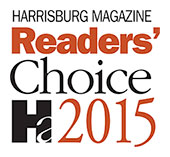 Signature Staffing has experience placing professionals in many phases of the career spectrum. Everyone is a professional in a specific discipline. Our goal is not to learn about you, but to know you. Through a detailed and focused approach, we seek to engage with you so that we can better serve your needs.
When you find a position you're interested in, click Video Interview to apply now! If you'd just like to submit your resume, click here and provide us with your contact information.
Job Description
A Carlisle Distribution Facility is seeking Order Selectors. These positions pay $13.00 per hour. The hours are Monday – Friday; 3:30pm – 12:30am.

The ideal candidate will have experience using an RF Scanner and picking orders.

Call today if you are interested!
Job Requirements
Job Details
Job ID: 11141
Title: FORKLIFT
Location: CARLISLE, PA
Employment Type: Temp/Hire
Industry: FORKLIFT
Post Date: 09-30-2019