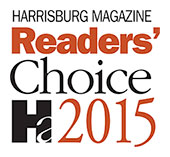 Signature Staffing has experience placing professionals in many phases of the career spectrum. Everyone is a professional in a specific discipline. Our goal is not to learn about you, but to know you. Through a detailed and focused approach, we seek to engage with you so that we can better serve your needs.
When you find a position you're interested in, click Video Interview to apply now! If you'd just like to submit your resume, click here and provide us with your contact information.
Job Description
Signature Staffing is hiring assemblers for a manufacturing facility in Etters, PA.

The ideal candidate will be comfortable working with electronic components and soldering. You will be assembling
components as specified by work instructions and testing the components to determine quality of parts. You must be comfortable using a variety of hand and power tools, fixtures and test equipment perform a series of operations to correctly assemble the finish product.
Job Requirements
Job Details
Job ID: 11157
Title: ASSEMBLY
Location: HARRISBURG, PA
Employment Type: Temp/Hire
Industry: MECHANICAL - SKILLED LABOR
Post Date: 09-30-2019