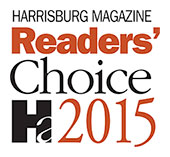 Signature Staffing has experience placing professionals in many phases of the career spectrum. Everyone is a professional in a specific discipline. Our goal is not to learn about you, but to know you. Through a detailed and focused approach, we seek to engage with you so that we can better serve your needs.
When you find a position you're interested in, click Video Interview to apply now! If you'd just like to submit your resume, click here and provide us with your contact information.
Job Description
One of the largest Medical Groups in Pennsylvania is seeking Palliative Care Physicians that are Board Certified in Internal Medicine and Board Certified & Board Eligible in Palliative Medicine.

As a provider of palliative care, you know that the goal is to provide the patient relief from the symptoms in order to promote healing. Healing then extends from the patient to the patient's family and thus is inclusive. The inclusive nature of this ideal forms the heart of this medical group's philosophy of medicine, namely, to promote community well-being.

The Medical Group that you will be joining is one of the only medical communities in the world that is actively pursuing what is commonly known as "street medicine." A vision to effect well-being, not only for those who can seek care but for all who are unable to seek care, has moved medical care from the confines of a facility to the location of the patient. This is the inclusive nature of community well-being that this medical group is pursuing. Join in this mission today!

Being located in a thriving economic area that has a median household income of over $100,000, the local economy continues to thrive because it is well-diversified between: Manufacturing, Education, and Healthcare. Six of the top School Districts in Pennsylvania are within twenty miles of the primary care facility. Homeownership, at 72%, exceeds the national average by almost 10%.

The Medical Group prefers candidates that have at least two years of experience but are willing to interview candidates that are fresh out of fellowship. Visa candidates will not be considered. Your schedule will be 8:00am to 5:00pm, Monday through Friday, and the case load will be approximately three to four new consults per day. The generous salary, benefits package, relocation assistance, and school loan assistance programs create a compensation package that speaks of their commitment to you and emphasizes their ideal of promoting an inclusive health care community not only for the physician but also for the community.

Interested candidates should submit their resume or call Signature Executives at 717-731-8777.
Job Requirements
Job Details
Job ID: 10567
Title: PALLIATIVE CARE PHYSICIAN
Location: PENNSYLVANIA, PA
Employment Type: Direct-Hire (Perm)
Industry: MEDICAL PROFESSIONAL
Post Date: 04-10-2019