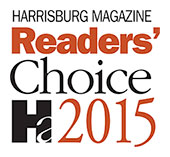 Signature Staffing has experience placing professionals in many phases of the career spectrum. Everyone is a professional in a specific discipline. Our goal is not to learn about you, but to know you. Through a detailed and focused approach, we seek to engage with you so that we can better serve your needs.
When you find a position you're interested in, click Video Interview to apply now! If you'd just like to submit your resume, click here and provide us with your contact information.
Job Description
Direct Hire - $85K. Qualified applicants will have a strong working knowledge of health care plans.

The NCQA Accreditation Manager is responsible for the ongoing development, evolution, implementation, and oversight of the company's health plan accreditation strategy. This individual provides leadership and direction to the accreditation team and provides subject matter expertise on all health plan accreditation matters.

The NCQA Accreditation Manager will develop key performance metrics in alignment with industry standards to demonstrate the effectiveness of initiatives, processes, and vendor/consultant relationships and will monitor these to ensure compliance with all regulatory requirements.
Job Requirements
Job Details
Job ID: 10609
Title: MANAGER
Location: HARRISBURG, PA
Employment Type: Direct-Hire (Perm)
Industry: MANAGEMENT/SUPERVISORY
Post Date: 12-27-2018