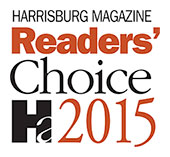 Signature Staffing has experience placing professionals in many phases of the career spectrum. Everyone is a professional in a specific discipline. Our goal is not to learn about you, but to know you. Through a detailed and focused approach, we seek to engage with you so that we can better serve your needs.
When you find a position you're interested in, click Video Interview to apply now! If you'd just like to submit your resume, click here and provide us with your contact information.
Job Description
A company in Mechanicsburg is seeking a line lead in a temp-hire role to supervise employees who will be manufacturing cardboard display boxes. This position requires line lead experience. The hours are Monday - Friday - 7:00am - 3:30pm. The pay rate is $16.00. This position is temp-hire!

Call today if you are interested and be sure to check out our Video Interviewing option! Our Video Interviewing Option can be completed at your convenience and saves the hassle of scheduling an appointment in our office!
Job Requirements
Job Details
Job ID: 10753
Title: LINE LEAD
Location: MECHANICSBURG, PA
Employment Type: Temp/Hire
Industry: WAREHOUSE
Post Date: 04-10-2019