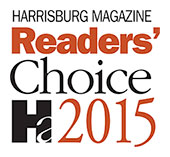 Signature Staffing has experience placing professionals in many phases of the career spectrum. Everyone is a professional in a specific discipline. Our goal is not to learn about you, but to know you. Through a detailed and focused approach, we seek to engage with you so that we can better serve your needs.
When you find a position you're interested in, click Video Interview to apply now! If you'd just like to submit your resume, click here and provide us with your contact information.
Job Description
Shipping Dept. Supervisor - Mechanicsburg, PA
Mon - Fri: 7:30am to 4:00pm
Pay: $15.00/hr

- Pick, pack and scan products and sample orders for daily shipments
- Ensures the successful completion of the pick/pack function
- Prepare package inserts including company catalogs and collateral
- Prepare pickup and transfer of packages to the appropriate carriers
- Assist with product labeling and invoice generation
- Prepare products for ecommerce business partners
- Identify problems and resolve with minimal disruption to the workflow
- Operate Reach Truck and Order Selector - must have forklift experience
- Use hand held RF Scanner to complete warehouse transactions
- Maintain and cleans space, equipment, and supplies
- Perform other tasks as assigned
Job Requirements
- Forklift experience is required
- Must have previous warehouse supervisor experience
- Intermediate knowledge of inventory functions and reconciliation processes
- Acknowledges all safety guidelines and is compliant with OSHA standards.
Job Details
Job ID: 9010
Title: SHIPPING SUPERVISOR
Location: MECHANICSBURG, PA
Employment Type: Temp/Hire
Industry: MANAGEMENT/SUPERVISORY
Post Date: 01-12-2018