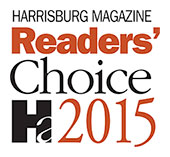 Signature Staffing has experience placing professionals in many phases of the career spectrum. Everyone is a professional in a specific discipline. Our goal is not to learn about you, but to know you. Through a detailed and focused approach, we seek to engage with you so that we can better serve your needs.
When you find a position you're interested in, click Video Interview to apply now! If you'd just like to submit your resume, click here and provide us with your contact information.
Job Description
Recruitment Coordinator - Harrisburg, PA
Mon - Fri: 9:00am to 4:00pm
Pay: $12/hr

- Recruiting participants for an upcoming fundraiser
- On a day to day basis, the job is 100% phone work with daily quota
- minimum of 25 calls an hour
- Must have the ability to pronounce Muscular Dystrophy Association clearly.
- Must have reliable transportation to and from work.
Job Requirements
Job Details
Job ID: 8530
Title: RECRUITMENT COORDINATOR
Location: HARRISBURG, PA
Employment Type: Temporary
Industry: CUSTOMER SERVICE
Post Date: 11-16-2017