Digital Video Interviewing with Signature Staffing
How do I get in front of the Hiring Manager? That is a question that we hear far too often. Signature Staffing is happy to provide the solution!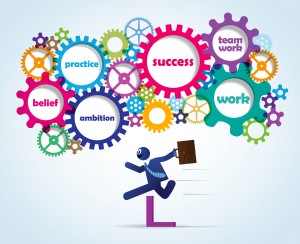 VISION – Transform the Hiring Process!
Our vision is to transform the way in which we approach the Hiring Process. Traditionally, the approach has been focused solely from an Employer Perspective. What if we changed that? What if we made this process more about the Job-Seeker and not about the Company? As a Hiring Company, we want to meet the Job-Seeker where they are at. We want to say – we understand how difficult it can be to look for a new Career. We want to give you, the Job-Seeker, the opportunity to meet with us at your convenience, not ours. Interviewing for positions takes time. It means scheduling time off from your current position. Eroding your Vacation and Sick Time. It means potentially scheduling Child-Care while you interview. Time and Money are spent driving to interviews. With Digital Interviewing, the Job-Seeker can interview at their convenience and from the comforts of their home.
FRUSTRATIONS – Looking for a Job is a "full-time job".
How can I, as a Job-Seeker, make myself stand out in a crowd? How do I express myself on a piece of paper? Everyone asks the same question – How do I get myself in front of the Hiring Manager, because I know that if I get that opportunity, I will get the Job. The truth is that very few Job-Seekers get this opportunity. Resumes are passed over and opportunities are lost. With Digital Interviewing we are giving everyone the opportunity to be seen by Hiring Managers. And the best part is that this can all be done at the convenience of the Job-Seeker.
SOLUTION – Video Interviewing!
The resume has been the standard by which Job-Seekers present themselves to Hiring Managers for decades. The goal of the resume is to entice a Hiring Manager to schedule an interview, where then as the Job-Seeker you can express yourself and the value that you will bring to the Company. Our goal is to get you in front of the Hiring Manager from the beginning! We want you to have the opportunity to express yourself at the beginning of this process.
Video Interviewing can be completed on the following devices:
Desktop Computer
Laptop Computer
Mobile Devices – iOS and Android Compatible
Personal Devices – iOS and Android Compatible
WHAT YOU NEED!
Desktop or Laptop Computer
To complete your Video Interview via a Desktop or Laptop Computer you will need a Web-Cam and Speakers. Most computers have these already built in!
Select the icon that says "Complete your interview via Browser".
Begin your Video Interview!
Mobile and Personal Devices
To complete your Video Interview via a Personal Device you will select the icon that says "Complete your interview via a Mobile Device".
Look for an email that will be sent immediately. This email will include your 6 Digit ID.
Download the RIVS Apply app in the AppStore. It's FREE!
Your Login Information will be your email address. The password is the 6 digit ID found in your email.
Begin your Video Interview!