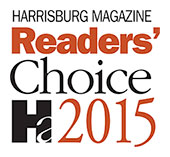 Signature Staffing has experience placing professionals in many phases of the career spectrum. Everyone is a professional in a specific discipline. Our goal is not to learn about you, but to know you. Through a detailed and focused approach, we seek to engage with you so that we can better serve your needs.
When you find a position you're interested in, click Video Interview to apply now! If you'd just like to submit your resume, click here and provide us with your contact information.
Job Description
A production company in Elizabethtown, PA is seeking employees to work in a production environment. These position are on first shift and they pay $14.50 per hour.

No experience is necessary only a strong work ethic. Call today for more information!
Job Requirements
Job Details
Job ID: 10996
Title: PRODUCTION
Location: ELIZABETHTOWN, PA
Employment Type: Temp/Hire
Industry: WAREHOUSE
Post Date: 08-27-2019